Once a week, all children will have a general music lesson for 30 minutes with their class and a singing practice with their year group.
Children are encouraged throughout the school to join one of our three – open to all – wonderful choirs. Choir practice usually takes place during lunchtimes and the children will be invited to perform at various concerts throughout the year. In addition, children in Years 5 and 6 are invited to audition for the Chamber Choir. focusing on more challenging repertoire while developing their vocal skills, such as singing in multiple parts. This choir takes part in festivals and competitions throughout the year.
We pride ourselves at Hurlingham on developing musicianship and we have a very talented group of peripatetic teachers who teach an array of musical instruments at the school. All children from year 1 and above have the opportunity to sign up for one to one instrumental lessons. Lessons are 20 minutes for Years 1 & 2 and 30 minutes for Years 3-6. Pupils will have many opportunities to perform in spotlight concerts throughout the year.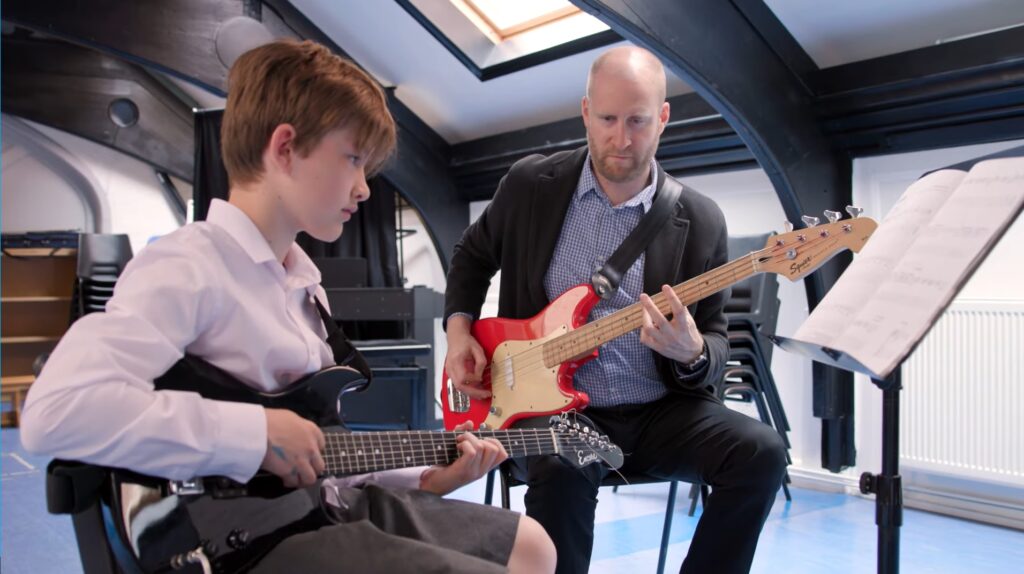 The following instruments can be studied:
Violin, Viola, Cello, Trumpet, Cornet, Euphonium, Trombone, French Horn, Fife, Flute, Recorder, Clarinet, Saxophone, Piano, Drums, Acoustic & Electric Guitar Bass guitar, Ukulele & Voice.
Our specialist instrument teachers lead various ensembles in Woodwind, Brass, and Strings. An orchestral ensemble meets on Saturday mornings for years 3-6 (occasionally year 2 pupils join if a little more advanced).
We also run a number of music groups through the M.A.D.D.4! (Music, arts, dance and drama) clubs and pupils are given the option of which groups they would like to attend whether that be Band (contemporary), Ukulele, Recorder or the Dood, Toots and JSax group (a modern take on a clarinet, flute or saxophone).
Whatever musical passions the children have we want them to feel supported to achieve their goals and develop their skills.